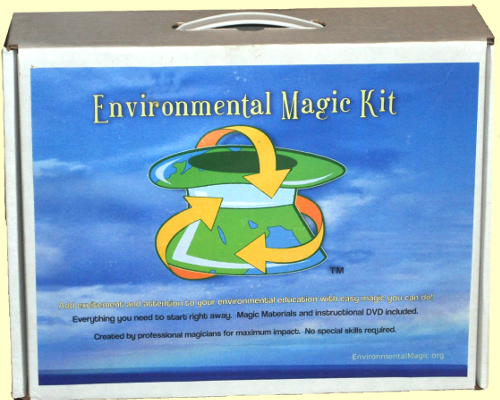 Complete Kit, ready to use!
All instructions included in writing and on DVD!
Magic tricks are easy to master, yet have a powerful impact!
Created by two professional magicians who have expertise in teaching!
Puts FUN in sustainability!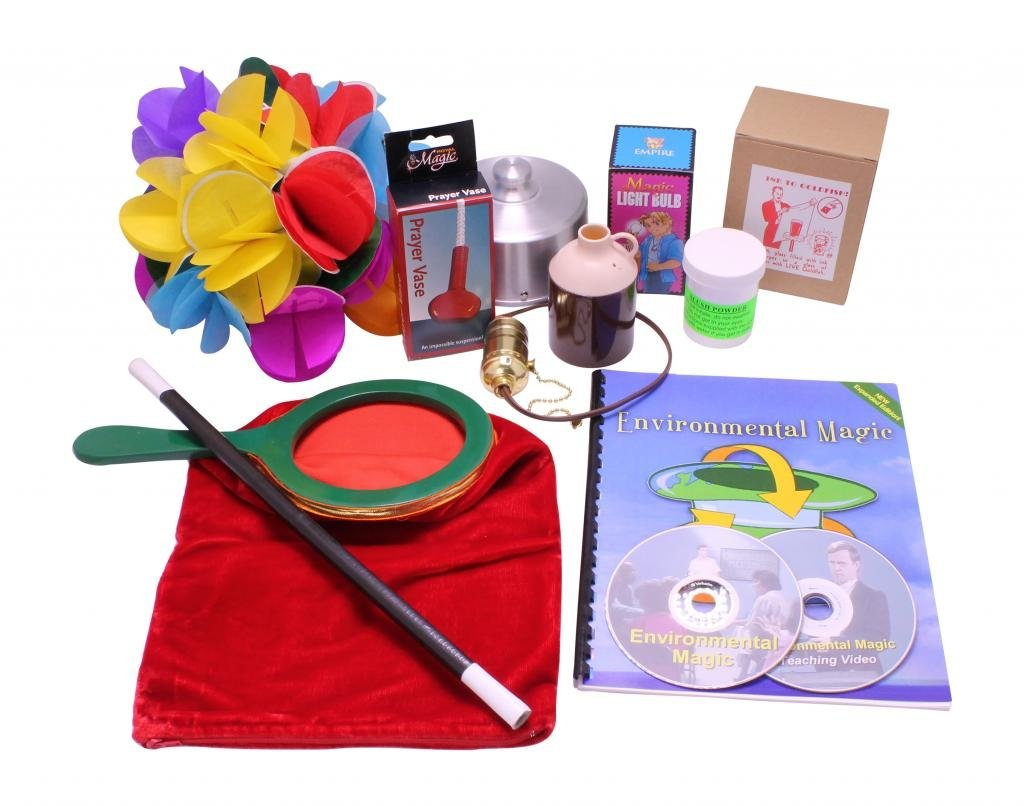 YOU can use the fascination and fun of MAGIC to teach sustainability to children and adults! The Environmental Magic Kit was created for what was then the Texas Natural Resource Conservation Commission (TNRCC, now the Texas Commission on Environmental Quality, or TCEQ) with a grant from the Environmental Protection Agency (EPA), which later recognized the project with a special award. Hundreds of trainers in Texas and around the country have since used the kit to add excitement to their teaching efforts. The attractive briefcase box includes "6 Tricks for Helping the Environment," with two tricks each illustrating waste management, water quality, and air quality. You also get the Environmental Magic book, which explains how to effectively use magic as a teaching aid, and provides scripts and instructions for each of the six tricks: The Genie's Bottle, The Flower Pan, Magic Water Jug, Ink to Goldfish, Magic Light Bulb, and Change Bag. The book also includes instructions for making a newspaper tree and sources for more magic. Two professionally-produced videos, originally on VHS tapes, have been remastered to DVD: one a performance of all six tricks that can be shown to the public, and one which specifically teaches trainers how to use the materials contained in the kit. The kit even includes a magic wand made from a coat hanger (an example of reuse).
Price: $250

To purchase, please use our order form.