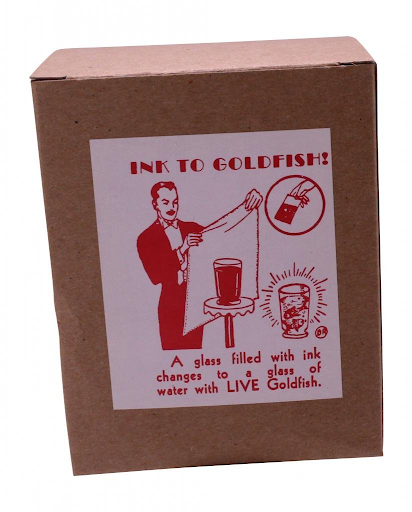 Amazing…almost unbelievable!
Incredible impact on those watching!
They will believe in magic!
Great application to teaching water quality!
This may be the most popular magic trick in the entire Environmental Magic Kit. Imagine showing a glass of black, sludgy water…the result of our failure to protect our groundwater from toxic chemicals. But cover the glass briefly with a simple handkerchief, and when removed the water is clear and clean…with live goldfish swimming in it! (Goldfish are NOT included, but are easy and inexpensive to get at any pet store.)

To purchase, please use our order form.