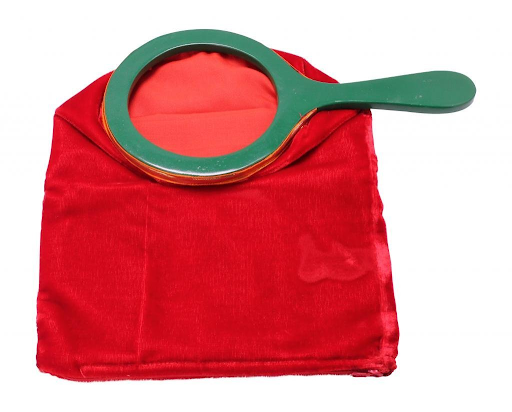 Amazing magic!
Easy to use!
Incredibly versatile!
Complete instructions included!
This easy-to-use magician's prop is as versatile as they come! It's called a "Change Bag" because you can change anything that fits into the bag into anything else that fits into the bag. The message in the Environmental Magic Kit is about keeping cars off our highway, and it is used to make toy cars disappear. (That's right, the Change Bag can also be a Vanishing Bag…or a Production Bag.) But you can change colorful silk handkerchiefs into a butterfly, or cigarettes into almost anything else, or…well, let your imagination guide you. The Change Bag comes with complete instructions and a book of ideas for its use.
Price: $35

To purchase, please use our order form.