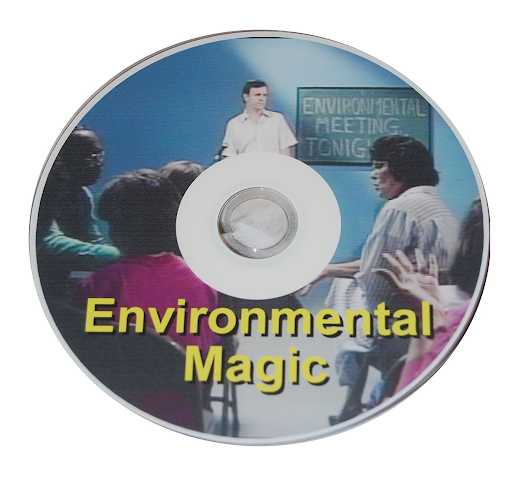 Shows all Six Tricks from the Envrionmental Magic Kit in actual performance!
Perfect for public viewing!
Demonstrates diversity while selling sustainability!
Educational and entertaining!
Includes more resources!
This professionally produced video features a town hall meeting in which six different presenters (all professional magicians!) take turns demonstrating "Six Tricks for Helping the Environment." Running time is approximately 12 minutes, making it perfect to show on those occasions when resources are limited. Viewers learn about waste management, water quality, and air quality though an entertaining and amazing series of performances.

To purchase, please use our order form.