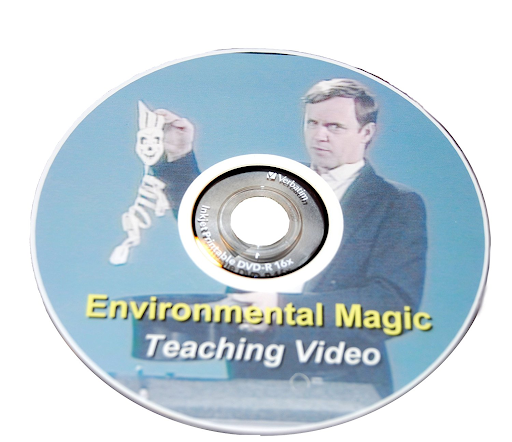 Taught by a professional magician with special expertise in teaching!
Makes magic easy to learn and perform effectively!
Produced in a professional studio with high production values!
You can do magic with this information!
Can you keep a secret? This 45 minute video by Kent Cummins teaches all six tricks in the Environmental Magic Kit, plus much more. It is NOT intended for public viewing! Kent is an award-winning magician and teacher, who has specialized in "Magic With a Message" throughout his long career.

To purchase, please use our order form.