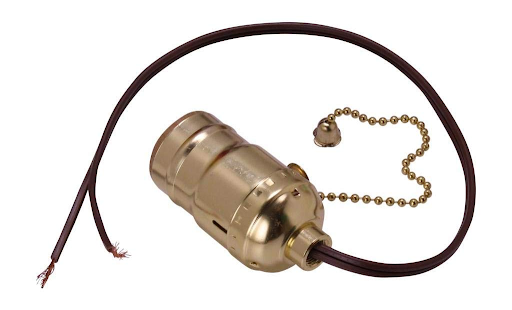 Easy to do!
Demonstrates important messages!
This prop appears to be an ordinary lamp socket, but the wires coming out of it are frayed…so it obviously can't work. With the addition of a Magic Light Bulb (sold separately), however, you can demonstrate the magic of electricity. Just screw in the Magic Light Bulb and pull the chain and the bulb lights up, just like if it were plugged into the wall! This provides an excellent opportunity to discuss the magic of electricity, as well as where our electricity really comes from…and why turning off the lights not only saves money, but helps keep our air clean. Script with teaching points is included.

To purchase, please use our order form.